About Us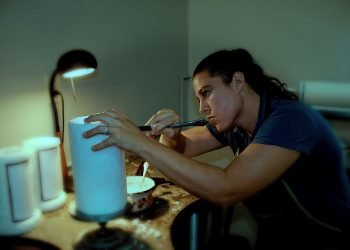 The founder and creator of Candle Capsule, Lindsay Lynch, realized her passion for making candles when she thrived at her job with a large candle manufacturer in Orlando Florida. As her passion grew, so did her creativity, which led her to build her own "candle lab" where she began developing new techniques and candle related products. She started with one basic mold and grew to multiple molds to be used across many segments including weddings, memorials, and nearly all of life's special occasions. Through the demand for her products and seeing the connection between people and candles to celebrate all occasions, Lindsay knew she had to jump into the entrepreneurs world and start her own business. Using the unique techniques she learned over the years, she was able to obtain 3 utility patents and launch Candle Capsule! After 20 years of making candles, Lindsay has found a great balance between her family and her business and even teaches others how to create these beautiful candles, including her own kids. Recently, in light of the devastating tragedy at the Pulse Nightclub in Orlando, Lindsay was asked to create a display for the 49 amazing people that lost their lives that awful night in 2016. She proudly created an amazing display of 49 candles with a picture of each person who lost their life in this tragedy. The candles were lit by the Orlando's chief of the police at the one year anniversary and are still displayed at the Pulse Memorial.
Candles are used to celebrate many of life's occasions, happy and sad, and Lindsay will continue to create her hand made masterpieces for all to enjoy.
Our goal at Candle Capsule is to provide hands on experience to candle accessories. Lindsay Lynch, inventor and candle expert has worked on developing new techniques to make our handmade collection unique. This multifunction tea-light candleholder not only looks like a candle but also has a hidden camber inside each capsule.
With the years spent learning trade secrets at Park Avenue Candles. Lindsay took her experience of candle molding to develop her new ideas into the new-patented products you see here. This 20-year process took years of trial and errors to perfect. Starting this adventure, you can only imagine the space needed had to be out of the way of raising her family so it begun on the carport at her home.
The first mold came from her candle mentor at Park Avenue Candles after she was rejected from her business proposal. She tried and failed many times before finding a working solution to her idea. Then spent years fine tuning the process to develop her own hand made product line.